National Careers Week (7th-12th March)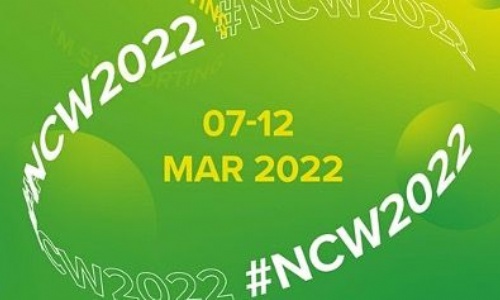 National Careers Week is here! During careers week, there will be an additional focus on careers related learning during form times, PSHE and also linking careers to subjects in lessons. There are some additional resources that both pupils and parents might find useful when exploring careers at home:
Xello
All pupils – from Year 7 to Year 11 – have access to an online career platform called "Xello". This is an interactive resource which can help suggest careers or job areas that may interest pupils in the future based on their skills, interests and personality!
For pupils to log in to Xello:
Visit the website: https://gmacs.co.uk/schools
Click the red "Log in" button on the right-hand side of the website
Username = pupils school email address (MHSforename.surname@consilium-at.com)
Password = moorside (if never logged on) If previously logged on, pupils will have chosen their own passwords. Pupils should contact Mr Farmer for any difficulties with logging in, or email simon.farmer@consilium-at.com)
Once logged in, pupils should complete the various different tasks and quizzes in the "About Me" section to see which career areas may be matched to them, and pupils can research various different job roles using the search function.
Parents' Guide to NCW
A free parents guide to National Careers Week! Visit https://www.theparentsguideto.co.uk/whats-next to download (email required).
NCW Virtual Careers Fair
The team at National Careers Week are hosting a Virtual Careers Fair where a range of employers and Post-16 providers are able to provide information on various different job roles, courses and apprenticeships after leaving school. This is a great opportunity for careers research and employer engagement! The careers fair goes live from Monday 7thMarch; simply visit https://ncw2022.co.uk/ (no registration required!)
UCAS Discovery
Aiming for university? Or possibly a degree level apprenticeship? UCAS are holding a "discovery event". Just like a careers fair, this is your chance to meet and speak to universities and apprenticeship providers, Ask questions and join in live workshops. The fair is for both parents and pupils, and is open 10:00 – 18:00 – it's free to join, you just need to sign up for your place.
Supporting Your Child With Careers in the NHS
Is your child considering a career within the NHS? This online session for parents & carers covers the various different roles within the NHS and the routes available. The talk takes place on Tuesday 8th March, 3.30-4.30pm. Please register online to book your place.
Additional Careers Online resources!
In addition to the above activities, the following key websites are also recommended for careers research for pupils & their families:
Should any pupils wish to further about careers, Mr Farmer (Careers Adviser) is available in school for further questions and support.
Happy careers week! #NCW2022