Core Purpose & Values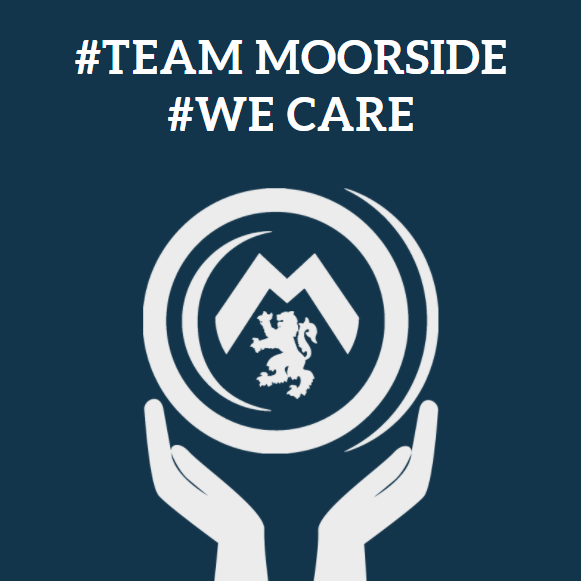 Working together, staff and students at Moorside High School, established a core purpose, supported by a set of core values. Our aim is to demonstrate these in everything we do at Team Moorside.
Core Purpose:
To ensure every student leaves us ready for their next successful chapter, with students attending university or starting a fulfilling career.
We enrich lives and inspire ambitions to ensure students thrive in the world around us. At Moorside High School we believe in the core values of:
C.A.R.E.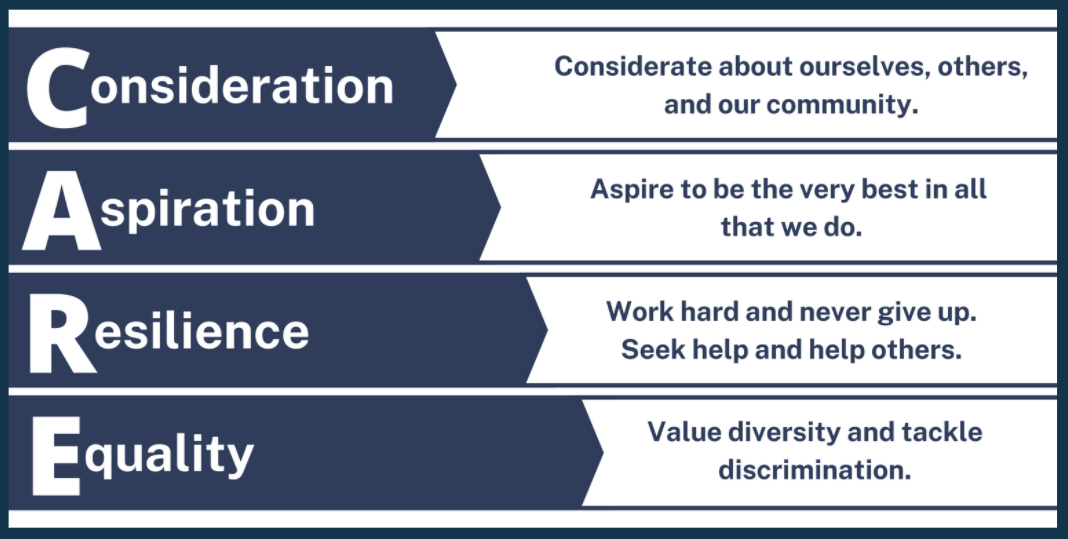 Consideration: Considerate about ourselves, others, and our community
Aspiration: Aspire to be the very best in all that we do
Resilience: Work hard and never give up, seek help, and help others
Equality: Value diversity and tackle discrimination
As part of Consilium Academies, we're committed to the following Equality Objectives:
Embed a strong data management system across the Trust, supporting each academy to monitor and analyse pupil achievement and progress by ethnicity, gender, and disability, and act on any trends or patterns in this data that identify the need for additional support for pupils with the aim of narrowing the gap for equality groups.
Implement a Trust-wide HR information system, ensuring that this incorporates the ability to provide robust reporting on and monitoring of equalities data.
Through the use of peer networks across the Trust, ensure that the PSHE curriculum across the Trust is broad and balanced, and provides students with a high-quality education surrounding equality and diversity.
Plan systematically to improve our understanding and promotion of diversity, establishing an equality and diversity focus group to drive this aspect of our work and ensure that our equality and diversity practices are sector-leading.