Literacy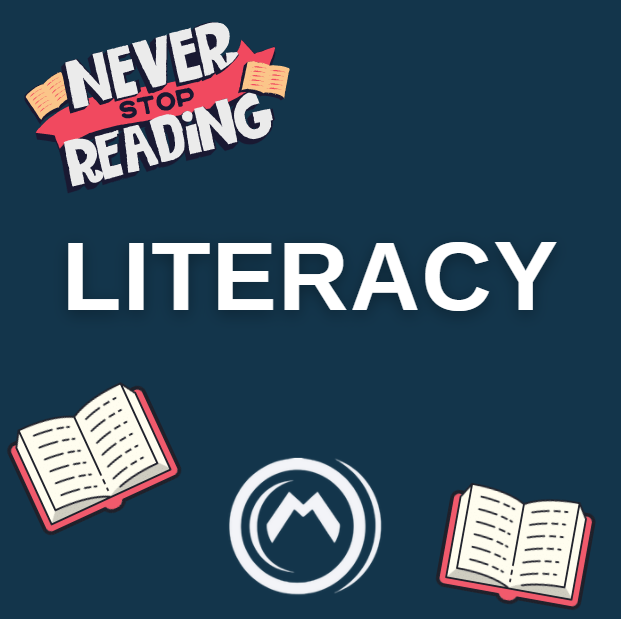 Our core values are Consideration, Aspiration, Resilience and Equality. Our Literacy intent is to ensure that all students have equality in their learning of literacy; all students show resilience when developing their literacy skills and that this in turn helps them achieve their aspirations both in school and beyond the classroom.
Throughout the school, our ethos is centred around 'enriching lives, inspiring ambitions' as is our Literacy intent. Our school aims to support students in fostering an independent and proactive approach to improving their own Literacy, to value the impact that Literacy can make in their own learning. We have high expectations of all students in our school curriculum. Effective Literacy is a keystone of lifelong success. This begins with each classroom; each member of staff and each student in the school and should be reflected in teaching and learning across all subjects and in every department.
As a school it is our duty to our students to provide consistent and structured opportunities to develop Literacy skills to equip them for success beyond the classroom and as a member of modern society. These opportunities are provided regardless of ability, social background or education need and are tailored in order to support each student to make their own progress towards success. Extending beyond functional literacy, we seek to create a literacy focused environment for our students in which they develop a love of Literacy: written and verbal communication, vocabulary and reading for pleasure. In order to achieve this, we take a structured, measured and formalised approach informed by data and relevant academic research. Activities should be consistent and sequential across the school and monitored for effectiveness with an aim of improving reading ages, spelling ages and vocabulary.
In partnership with the National Literacy Trust we use an evidence-based approach to improve whole school literacy using the 7 strands of disciplinary literacy which informs departments how they develop literacy skills within their subject areas including the offering of high quality CPD to staff and parents. Often, students have the ideas but do not possess the skills with which to articulate themselves.
How to support your child with reading at home.
Summarising has the biggest impact on a child's ability to understand a text and developing their reading age. By asking your child two simple questions you can make a massive impact on their understanding and maximise their reading time.
Activating Prior knowledge
Before reading ask one question which links to your child's existing knowledge.
For example, any of the following:
What do you think this book could be about?
What has happened so far?
Have you read anything like this before?
What do you think will happen next?
After reading ask one question which allows student to summarise their reading.
For example, any of the following:
What do you think will happen next?
How do you feel about this text?
What else do you need to know to decide what you think about the character/topic/theme?
Extra suggestions:
Encourage your child to write a book review
Get caught reading – whether it's a newspaper, magazine, cooking book, it doesn't matter. Children seeing adults read is incredibly powerful
Keep reading together! No matter how old your child is, reading together and having 'book talk' is incredibly beneficial for all children.
If you would like further support on helping your child from home, then please let Miss Powell the Literacy Co-ordinator know. Furthermore, bookmarks with reading strategies are available should your child wish to collect one in school.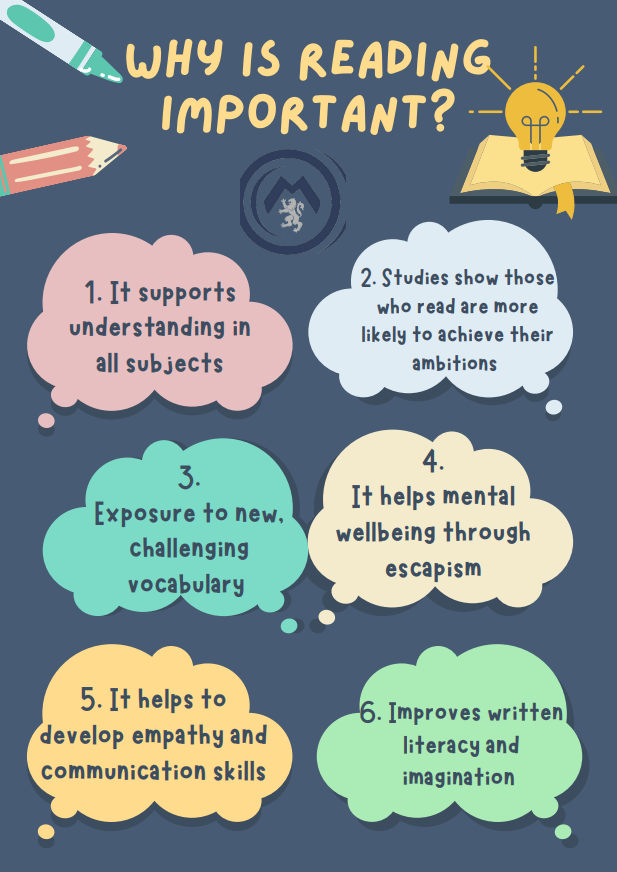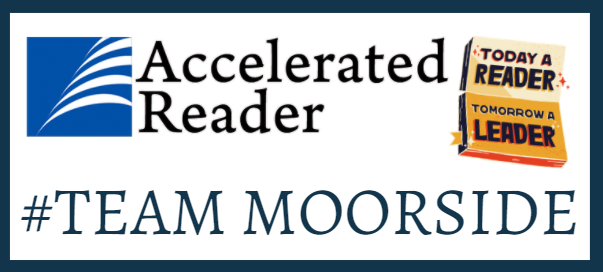 Accelerated Reader (AR) is used to test and track students' reading ages to identify the perfect text for their ability.
Students will quiz once a term on their DEAR (form time class reader) book and once a half-term on their own independent reading book.
Students will then be able to access their updated ZPD (zone of proximal development) number which correlates to the books which will challenge students, without being too difficult for their reading age.
Students can use Accelerated Reader quizzes to not only test their knowledge on the texts they have read, but to gain rewards in their leadership pathways and become a literacy champion!
To access Accelerated Reader from home click here.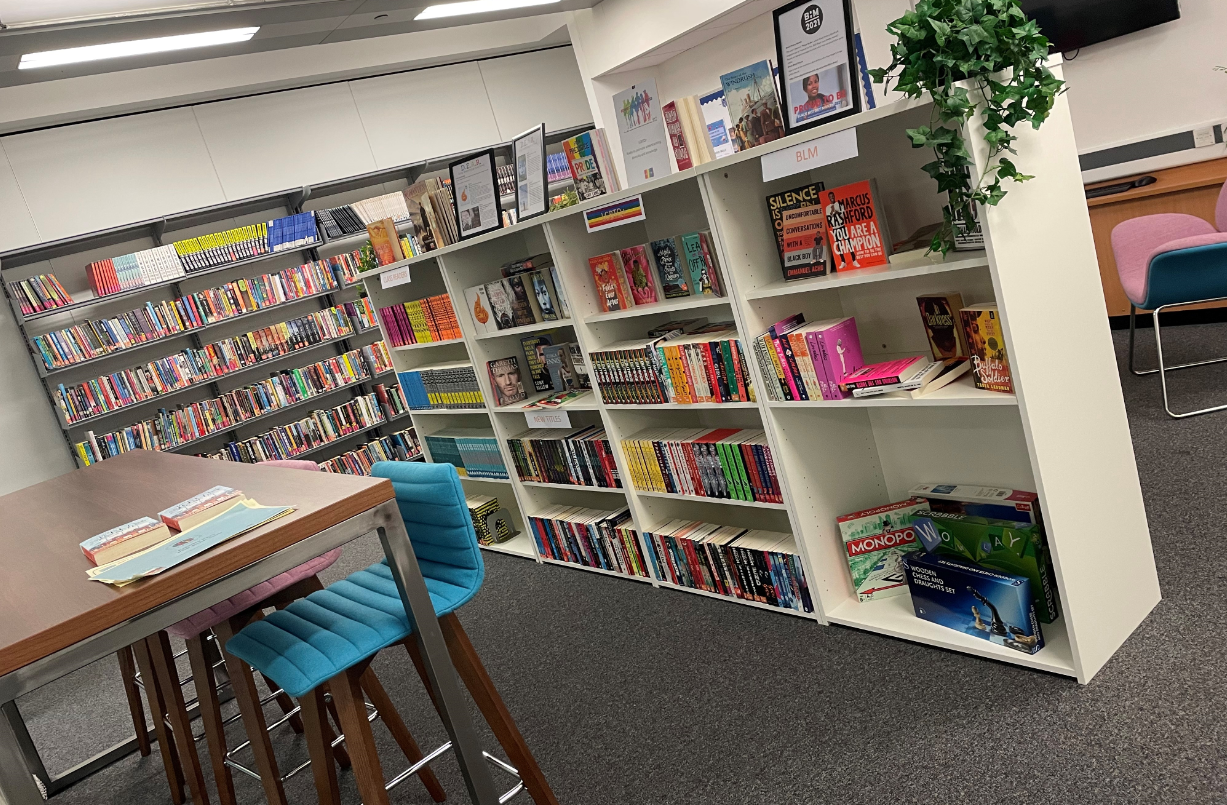 Please see the librarian to find your perfect book, or look from home here.